The Domain offers a tailor-made service in order to guarantee an outstanding experience. In order to facilitate the day-to-day management of your stay, a service adapted to your needs can be arranged, including kitchen management (preparation of morning, midday and evening meals), room cleaning as and when desired and dry cleaning.

Included in the rental :
Bed-linen
Bath towels
Pool towels
On demand :
Complete day-to-day kitchen management : food shopping and preparation of morning, midday and evening meals with menus proposed by the Domain, setting and clearing the table, washing up etc.
Cleaning of rooms and common areas as and when required
Dry cleaning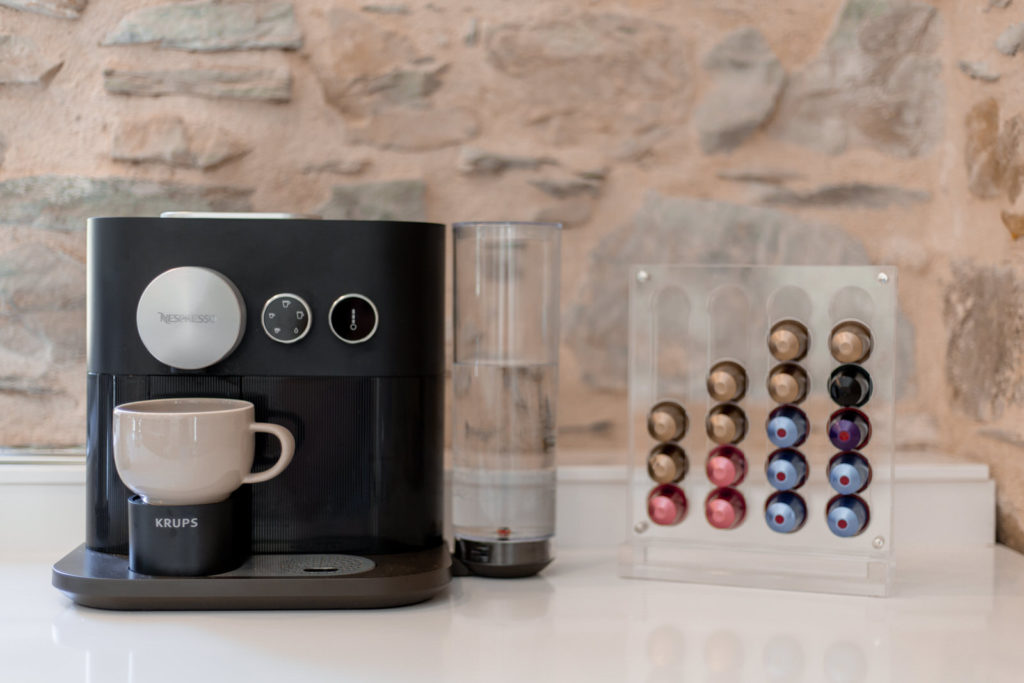 The Domain possesses a large hall ideally suited to receptions and seminars. Next to the poolhouse, its wide plate glass windows look onto the swimming pool and the valley below.
The swimming pool and poolhouse
The large swimming pool at the centre of the property offers an unrestricted view over the valley. It includes an extensive open terrace and an area under the poolhouse with wide windows to provide a refuge if necessary out of season. The poolhouse is equipped with a large dining table of 24 places, a sitting room with TV corner and bar area. Heating lamps and atmospheric lighting will lend warmth to your evenings.
The poolhouse kitchen is fully equipped :
Professional Weber barbecue
Borreti gas cooker
2 dishwashers
2 fridges and 4 drinks fridges
2 freezers
Nespresso machine
Electrical appliances
Ice-making machine
There is a shower area (with separate WC) at the foot of the swimming pool.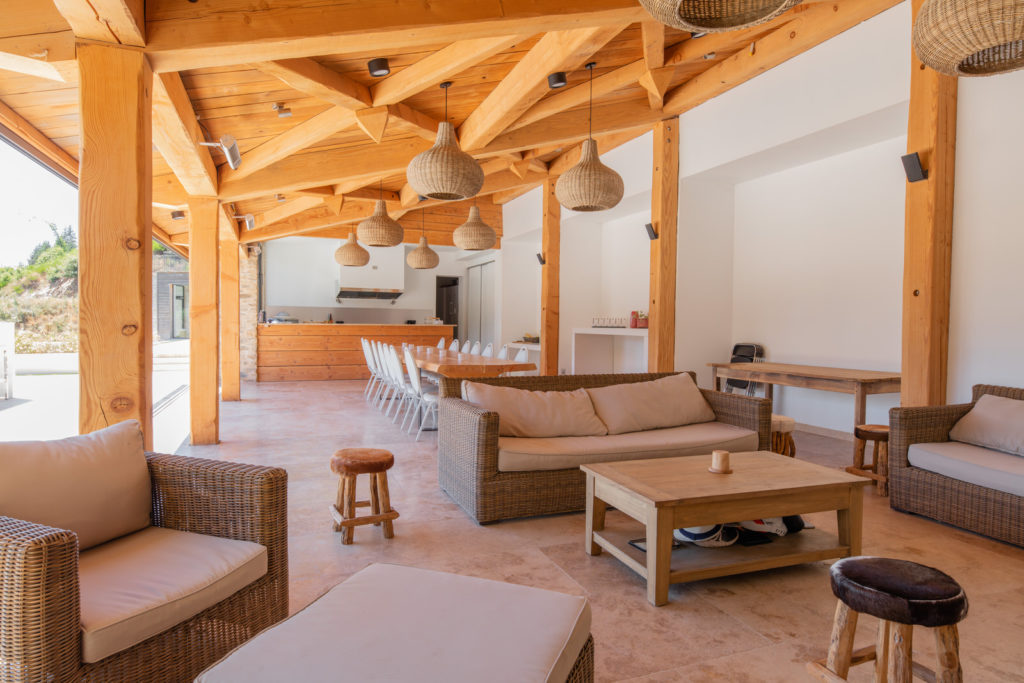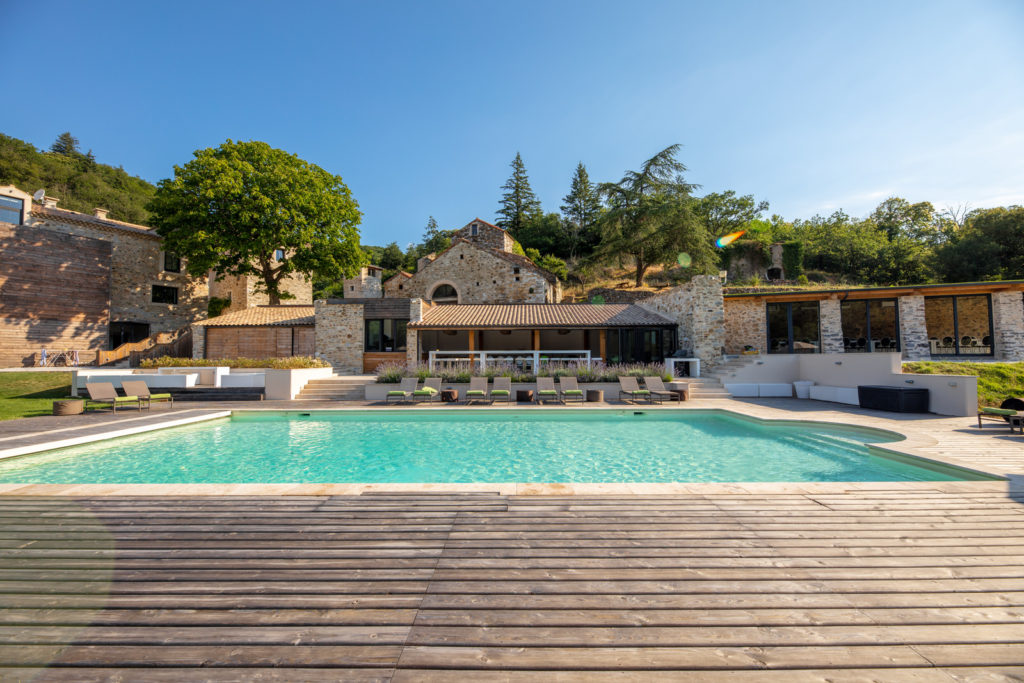 Kitchens
There are 2 kitchens at the Domaine de Merlac equipped for the appropriate season :
The poolhouse kitchen has space and equipment for 35 people (sliding windows mean the space can be open in summer and closed in winter)
The winter kitchen in the Arches building is equipped for 14 people (double dishwasher, double fridge and freezer, Novy cooker with extractor fan) with winter lounge and a magnificent terrace.
Function or seminar room
The former restaurant of the Domain was transformed in spring 2020 into a large room where the stone, wooden ceiling and wide sliding windows provide particular warmth and charm for special events: small wedding parties, birthdays or seminars.
Situated beside the poolhouse, it combines conveniently with the poolhouse kitchen and its summer atmosphere. Its large size allows for different layouts according to need.
Laundry
The property has a laundry room with washing machine, dryer and ironing facilities at the disposal of the guests.